Summarizing records is tedious and time consuming
With more and more litigation, legal and insurance professionals are becoming busier every day. Compex's easy to use TruSummary™ tool was created to take the manual labor (and frustration) out of the process of organizing, understanding, and summarizing records.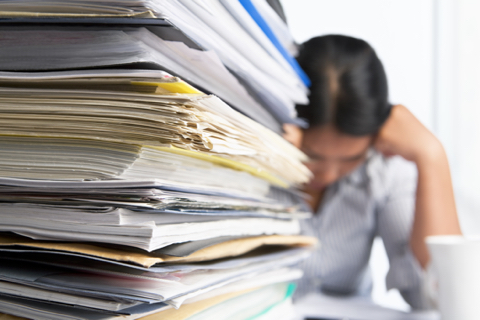 Compex summarizes records, saving you time and money
TruSummary™ drastically reduces the amount of attorney, paralegal and claims personnel time spent organizing and reviewing documents. Our highly-trained staff does the work faster and more cost-effectively than any law firm or insurance company can do in-house.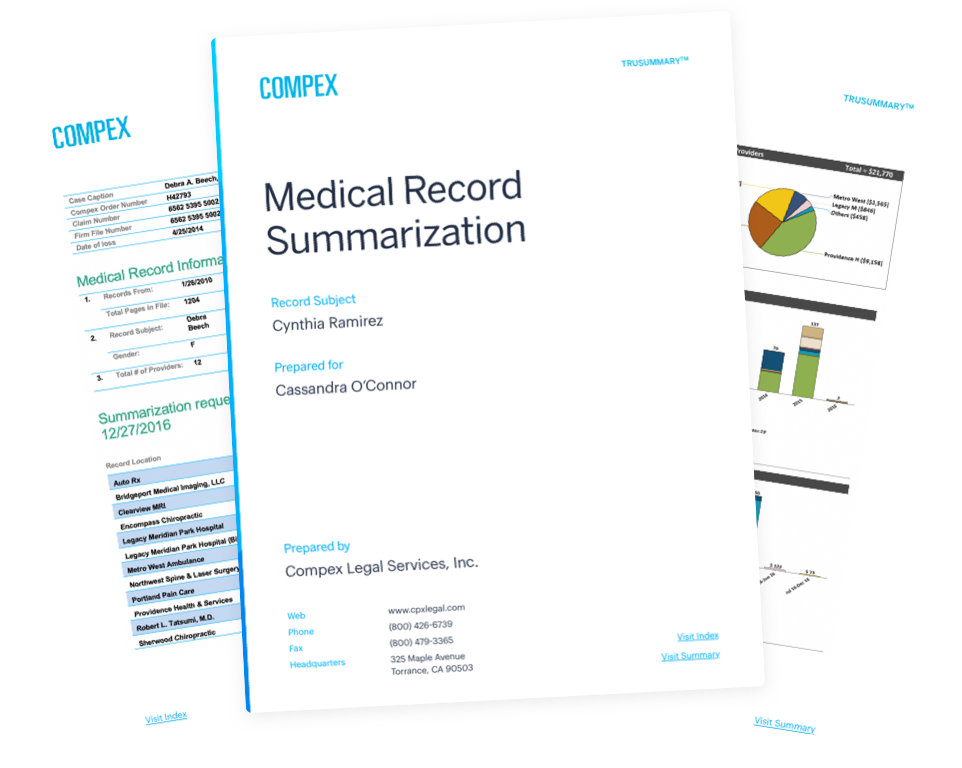 Our proprietary process delivers records efficiently
Compex's end-to-end process removes roadblocks and improves productivity. Harnessing economies of scale, we process record requests faster and provide valuable add-on services for a fraction of the cost of internal operations.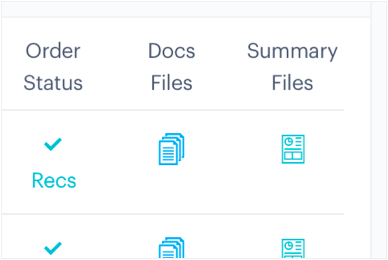 Robust Dashboard
Your dashboard provides complete visibility, keeping you apprised of the status of your orders and summaries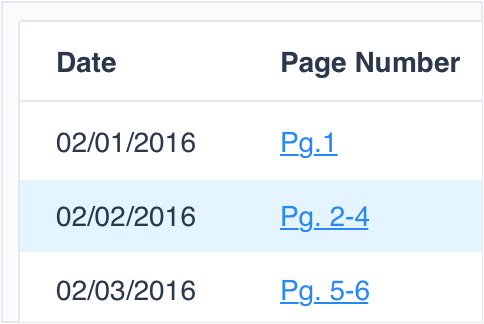 Chronological Organization
Each summary includes chronological organization, so the file is easy to navigate and clearly tells the story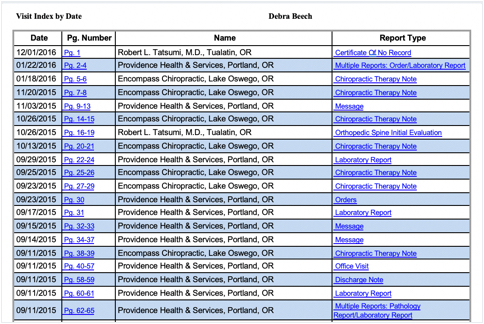 Record Index
Each summary includes a record index by date, listing each record, the report type, provider, and page numbers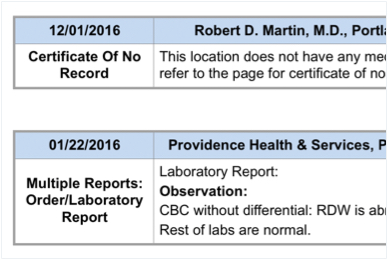 Visit Summary
Each summary includes summaries of each provider visit, quickly bringing key information to the front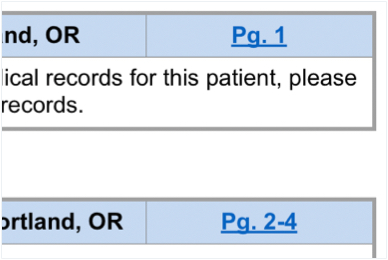 Hyperlinks
Each line item in both indexes and summaries are hyperlinked to their corresponding detailed records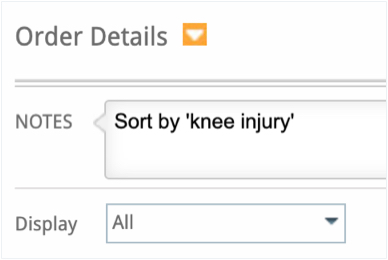 Sorting
In addition to chronological organization, records can also be sorted by keyword, provider, and more
"I have been using Compex for at least 12 years, and they have provided consistent, high quality services. Their summary service is extremely valuable. I am provided with a thorough, easy-to-read summary that puts all records into chronological order, with a description of the entry, and easy page number reference for later location of the actual entry."

Keith E.
Attorney, Hanna, Brophy, Maclean, Mcaleer & Jensen, LLP