CRTL SHIFT DIGITAL: Compex Leads the Way in Digital Communication with Providers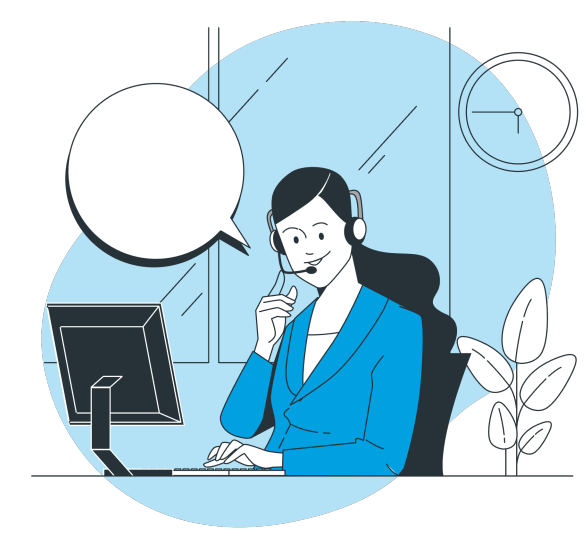 By
Compex Legal Services
·
October 13, 2021
Prior to COVID-19, healthcare providers were already investing billions in digital transformation initiatives; the pandemic only accelerated them.
Delivering a strong digital customer experience will be increasingly important in the post-pandemic world, as workforces are adapting—or have completely adapted—to working from home and connecting from anywhere.
Prior to COVID-19, healthcare providers were already investing billions in digital transformation initiatives; the pandemic only accelerated them. Hospitals, provider groups, and other record custodians have been expanding their digital capabilities for decades, but the sudden need to work from home sped up the process of replacing legacy communication channels (namely mail and fax) with fully electronic communication.
A "digital transformation" is a strategic shift in mindset, values, processes, and capabilities to rethink the customer journey. As a result, a company can evolve not only the way it interacts with customers, but the experience it delivers and—in some cases—the way it does business overall. Every company in every industry is undergoing some sort of digital transformation, from a simple electronic communication upgrade to an entire business model shift.
In the last several years, transformation initiatives have become the gateway to reimagining the customer journey, harnessing innovative technologies like artificial intelligence (AI), machine learning (ML), natural language processing (NLP), bots, and automation, all driven by unprecedented data availability. Inevitably, the shift to digital has led to new businesses being created, and others shutting their doors. When it comes to getting digital right, the stakes are high. Some studies suggest that failing to deliver a high-quality customer experience can result in a staggering erosion of a company's customer base—a loss of as much as 50 percent over a five-year period.
Shifting to digital empowers employees to be more agile, adapt more quickly to customer needs, and usher in a more customer-centric culture. Employees are empowered by a greater availability of insights, and can thereby act/react to any given situation in a way that creates value for customers. In a COVID-19 (and post COVID-19) world, customers are increasingly expecting vendors, customers, and others to work with them in their preferred way. For example, a recent Compex survey of healthcare providers indicated that a full 80% of record custodians prefer to receive requests electronically.
Winning digital requires setting clear goals: What do you want digital to do for your employees, customers, and the experiences you deliver?
Customers today expect a high-quality digital experience. They expect a multichannel environment, one where they can choose how they want to engage with a company. They expect a personalized experience, one that tailors the customer journey to their unique preferences. The roadmap to digital involves setting a clear strategic vision, keeping the customer at the center of the strategy, and defining initiatives according to the customer's needs. It requires buy-in, organizational alignment, and best-in-class information infrastructure to support everything from RPA to data modeling, insight generation, and AI.
Simply adding "digital-first" or "customer-centric" to your mission statement, or plugging in a hot new technology, is not sufficient. Getting digital right requires doing the hard work of connecting processes, linking organizational structures, and integrating systems so information can flow between teams. Compex's own digital transformation has been a multi-year, company-wide program to transform the way we do business with healthcare providers, so we can deliver a better experience to record custodians, remove roadblocks, and ultimately retrieve records faster and more reliably. We could certainly look at the results of adopting a new technology, evolving a process, or training a team in isolation, but because effects of the program compound, they are most impressive when considering them in their totality. For one client, Compex's digital-first operating model resulted in a 33% improvement in turnaround time, a 75% improvement in response time, and 2-3 hours of time savings per claim.
What forces are accelerating digital transformation? How has COVID played a role?
According to a recent McKinsey Global Executive Survey, COVID-19 has pushed companies to accelerate the digitization of their customer and supply-chain interactions and of their internal operations by three to four years. And the share of digital or digitally-enabled products in their portfolios has accelerated by a shocking seven years.
You can read the full article here: https://www.mckinsey.com/business-functions/strategy-and-corporate-finance/our-insights/how-covid-19-has-pushed-companies-over-the-technology-tipping-point-and-transformed-business-forever
Customer journeys have drastically changed due to COVID-19, and we believe that many of the new expectations that have emerged are likely to stick. If prior to COVID-19, digital processes and communication channels were important, then after the pandemic, they will be vital to conducting business. We are not likely to simply return to business as usual pre-COVID. Instead, customer expectations, communication channels, products and services will continue to be digitally-enabled, at an accelerated pace.
What does this mean for insurance carriers and law firms seeking to deliver the best possible customer experience?
Analyzing your customer journey start to finish, identifying gaps, and designing solutions to resolving them is the name of the game when it comes to advancing customer experience through digital transformation. Keeping a pulse on performance indicators such as days to close and turnaround time, and continuously identifying any impediments to delivery are the keys to success as you seek to create a better journey for your customers through digitization.
Establishing an analytical framework to build upon and learn from digital successes and failures
Once you've resolved to pursue the customer-centricity that digital transformation can deliver, customer research and analytics can help you understand what you're aiming for. Continuously monitoring your performance in meeting customer wants and needs, and evaluating opportunities to make high-value improvements can help you improve your products and services dramatically. And partnering with like-minded companies such as Compex, who share your commitment to delivering a best-in-class, digitally-enabled customer journey, can help you achieve your own digital transformation even faster.
3 Steps to Improving Your Digitally-powered Customer Journey
Focus on value creation:

What are the lowest value tasks that could be cut from your workflow? How might removing them enable your team to focus more on customer experience and creating better customer outcomes?
Get there faster with partners:

What vendors or integration partners could you leverage to create additional innovation or digital workflows? Partners that already have end-to-end digital capabilities can support your initiatives, helping you get from idea to value delivery faster.
Consistently evaluate and refine:

What's your measurement framework and analytical criteria for building upon and learning from digital successes and failures? How can you view the optimization of your digital customer experience not only as a snapshot at a particular point in time, but as a journey over the next 3, 5, or 10 years?
‍